★★★★★★★★★★★★★★★★★★★★★★★★★★★★★★★★★★★★★★

Sorry, we will reopen on December 10th 2014 at 6 : 00 AM, Japan time.
Thank you for your patience. (>_<)

We have to tell you that we won't be able to hold an item(s) more than 30 days from December 2014. Your understanding is much appreciated.    <(_ _*)>

★★★★★★★★★★★★★★★★★★★★★★★★★★★★★★★★★★★★★★

❤ Sorry if our response is late. Please wait.... 

❤ We will send you an invoice in 48 hours from your purchase. Thank you for your patience.

❤ If you would like to hold your purchase, please let us know. Then we can hold your order for a maximum of 30 days from first purchase.

❤ You can see the estimate shipping cost in "Shopping Guide" page.
  

❤ You can see all your shopping history when you login to our shop.
   


❤ We only PayPal payment is accepted.

❤ Shipping fee depends on how heavy your package is. So we will inform you about the shipping cost in the PayPal money request. Also you can cancel your order anytime if you dissatisfied with the shipping cost.

❤ Sorry, Japan Post do not ship by Registered SAL to Australia, Germany, Finland, Norway, Denmark, Hungary, Poland, Korea and Taiwan etc.

❤ If you did not receive your package or it arrives damaged, and did not choose EMS or optional Registered (US$4.25), there is nothing we can do for you and we appreciate your understanding of this.

❤ Prices vary depending on the exchange rate fluctuations.

❤ We are not responsible for the import tax if there is any.

❤ Please keep the small items out of the reach of children.

❤ Sorry, we do not offer free shipping or discount on shipping cost.

❤ Our shopping cart is first-come-first-served system. Therefore, for "Must Haves", we ask that you complete the purchase as soon as you place them in the shopping cart, especially after updated of Small & Tiny including Irregular item on Sundays at 6 : 00 AM, Japan time. Thank you for your understanding.

❤ Colors may appear different when you receive your item.

❤ All Kawaii Shop Japan's items are brand new/old store stock/used or our kawaii collection goodies in excellent condition. Also, please understand that some of the vintage items have small marks of aging.

❤ Our items are stored in a clean, non-smoking and pet free environment and in pristine condition at all times.

❤ We take great care in wrapping your purchases.

❤ Sorry, we do not have any wholesale price.

❤ We do not have any shop in Japan, it is just an online store.

❤ If you have any questions or anything, please let us know.
  Email to : kawaiishopjapan[at]gmail.com

Kawaii Shop Japan
Licence of Antique and Used item Dealer : 622132107079 OSAKA, JAPAN.

Profile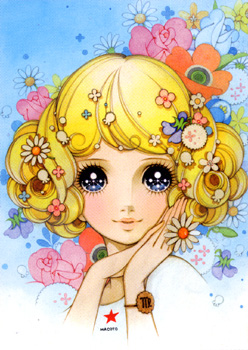 Name:
Miki
Zodiac sign:
Virgo
Thank you for visiting our shop. We are located in Japan and are family-run small shop of Japanese origin. Our shop policy is Honest Business & No Hidden Costs. We offer an authentic products at reasonable price from Japan. We always stretch out our senses in our life and look for something kawaii and unique products for our lovely customers! We hope that you will find your shopping experience here enjoyable! (◕‿◕✿)